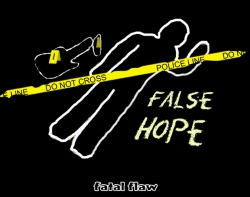 Most of the regulars here most likely know that I am no fan of the "moderate" Muslims, are coming to the rescue line of thinking. That strategy was tried in the UK, and it was a huge failure. If one takes an honest look at the situation, you will see that this line of thinking, is nothing more than wishful thinking.
Not only is it wishful thinking, it also spreads false hope in the war with Islam. The reality is that Islam is clearly on the move in America, and "moderate" Muslims are not coming to the rescue. It is past time that the non-Muslims of America realize this.
The face of this exercise in futility in America, is the so called "moderate" Muslim Zuhdi Jasser. There are a few non-Muslim organization promoting him, but none spreads as much false hope as the founder of ACT!, Brigitte Gabriel. Early last year I had spoken to the ACT! team about this issue. However, whoever was on the other end of the emails quickly ran away from the conversation. Shortly after, Jasser wrote an article for the American Thinker in which he bashed Pamela Geller, Robert Spencer, and me over our views on his fantasy land campaign. After reading the article I challenged him to a debate, but Zuhdi quickly pulled a Harry Houdini and disappeared. Maybe he was busy rewriting the Koran…
None of that mattered to Brigitte, the Queen of False Hope though. She is now promoting Jasser again, and she takes her support for him to a new ridiculous level!
The following is from a recent ACT! email:
SPECIAL ACTION ALERT
FOR OUR NY, NJ, CT, MD, VA, DE, AND RI
CHAPTERS!!

JOIN HOUSE HOMELAND SECURITY COMMITTEE
CHAIRMAN PETER KING, DR. ZUHDI JASSER, MANDA ERVIN
AND OTHERS IN SUPPORT OF THE NEW YORK
POLICE DEPARTMENT!
We want to call your attention to an important upcoming event in New York City. On Monday, March 5th, a group of moderate Muslims—joined by Chairman of the House Homeland Security Committee, Peter King—will gather together in New York City to voice their strong support for the New York Police Department (NYPD).
As you may recall, the NYPD recently was attacked by several groups, including CAIR, an unindicted co-conspirator in the largest terror financing trial in U.S. history, for using the honest and accurate film "The Third Jihad" as training material.
That part is true. The NYPD has been under attack by Muslims and their leftist supporters, and the problem goes beyond organizations like the Council on American Islamic Relations, (CAIR).
Now here is where Brigitte goes off the rails and earns the nickname, the Queen of False Hope.
We encourage you to attend the March 5th event to show your support both for the NYPD as well as for this group of American Muslims who truly represent the Muslim American community. It is time that they are afforded the respect and attention they deserve, instead of Muslim Brotherhood groups like CAIR.
According to Jasser's website he is calling for a separation of Mosque and state, (Which is not Islam). Well, that is NOT what Muslims across America are calling for. They are openly calling for Sharia, and changing America to suit Islam. A long list of examples of the Sharia campaign have been documented here at Logan's Warning.
That is just a partial list of the Sharia campaign taking place across the country, but I think you get the point. I am also sure I could easily find much more.
The Sharia campaign is what represents Muslims in America, NOT what Brigitte Gabriel's boy Zuhdi Jasser is pushing. So the question is, why is she spreading suicidal misinformation?! The threat of Islam to America is getting worse by the day, and spreading PC false hope is not the answer. Like I said Brigitte, come clean with America! Our future generations are at stake.
There you have the harsh reality of the situation, "moderate" Muslims are not coming to the rescue. No matter how unpleasant it is, you will get the truth here at Logan's Warning. Playing make believe with Brigitte Gabriel, Zudhi, and Peter King will not win this war.