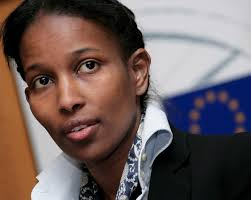 Before I get to the heart of this article, I just want to make it clear that I have a world of respect for Hirsi Ali for finding the strength to leave Islam, her tireless work against Female Genital Mutilation (FGM), and attempting to rescue others from the cult of hate.
But like many prominent names in this field, she has no real long term answers in order to win the war with Islam. She also seems to have some kind of emotional attachment to Islam as well. One that does not bode well for the West, and that is the reason I write articles like this. Because most of the so called leaders in this war, are taking us down the road to an Islamic hell.
When I first got the idea to write this article it was because of her call to reform Islam. But while doing my homework I disappointedly discovered that many of her other policies actually empower Islam.
1. As you will see in the following video, not only is she against banning Islam, she is also against banning the burqa. Which just leads to other aspects of Sharia seeping into non-Islamic communities.

Ayaan Hirsi Ali: Banning the Burqa Misses the… by FORAtv
Besides taking a stand for the burqa, she approves of Muslims praying five times a day. Even though the Islamic prayer itself preaches hatred against Christians and Jews.
She even called the birthplace of Islam beautiful.
Reason: In Infidel, you point out many positive religious experiences you had as a Muslim. For instance, you describe Mecca's Grand Mosque as a place of vastness and beauty. You praise the kindness that you experienced there, a sense of community, a lack of prejudice. Are there times when you miss that aspect of being a practicing believer?

Hirsi Ali: I'd love to go and visit the Mosque in Mecca again, just for the sheer beauty of it, not for God—much the way a non-Catholic might go to Vatican City because of the beauty of the buildings and the artifacts. There's a sense of calm in such places that's wonderful, and there's the awe you feel because of what humanity can accomplish.
Lack of prejudice?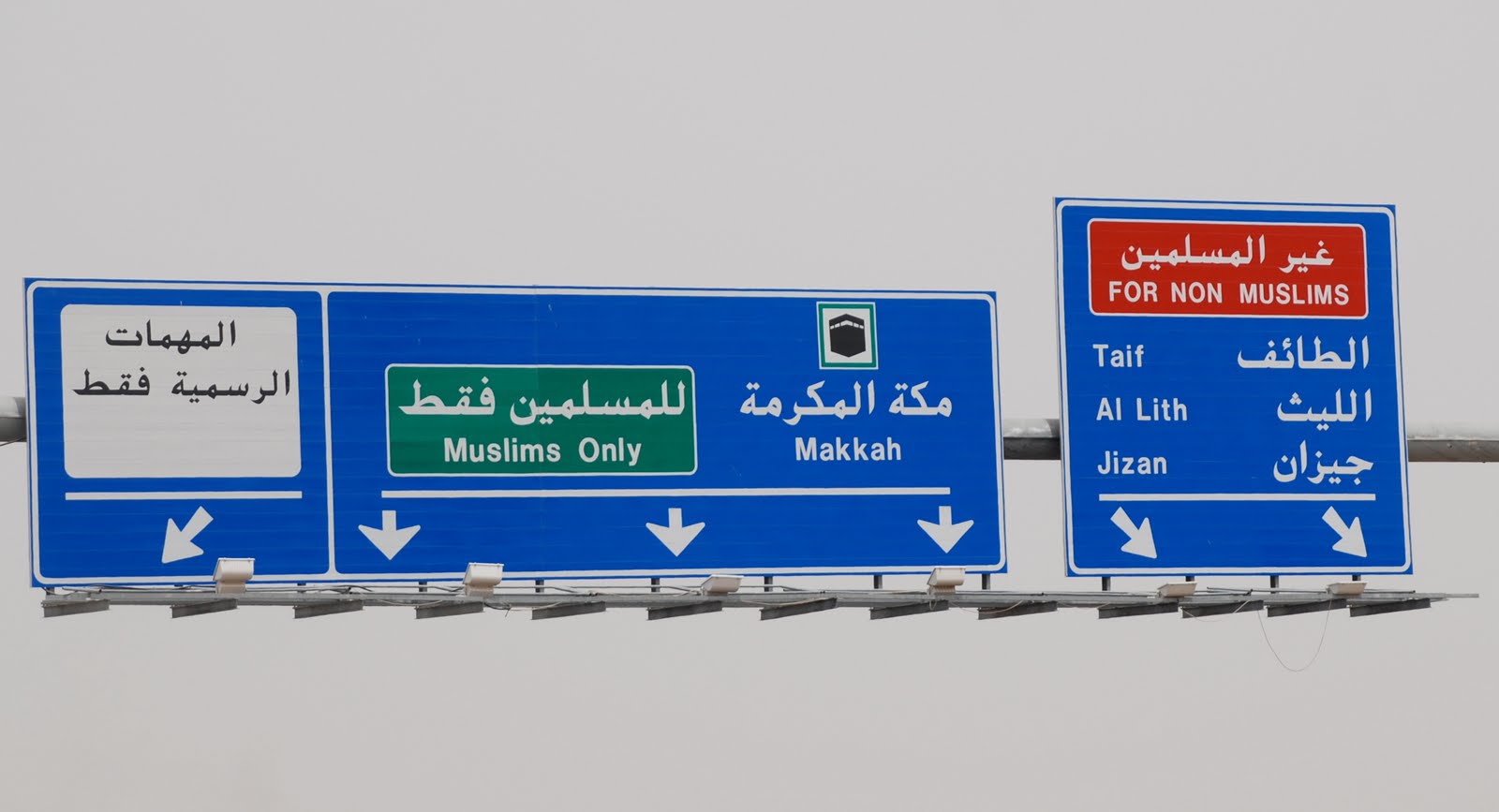 As if all of that is not bad enough, she adds the following:
CONAN: Thank you, Miriam. Here's an email from Brenda in Berkeley: Don't you think that persons from traditional Muslim societies are not a good cultural fit for the West, particularly America, and should not be admitted as immigrants? Not all diversity is desirable. And she gives us examples of FGM, which by – I assume she means female genital mutilation, and polygamy.

Ms. ALI: You know, I don't – I really don't think that we – by excluding people or by kicking people out of the country, that that is where we should look for solutions. The United States is a highly moral country. Most Americans go out of their way to help people who are underprivileged, whether it's in the United States or outside of the U.S.
Hirsi went on to say that those who call for Sharia should be turned away. What if they lie? What about the hordes of Muslim invaders who are destroying Europe from within?
Now I take you to her latest article that was published by the Wall Street Journal, among other online news sites. An article that follows the same suicidal pattern of the West ever since 911. Pinning our hopes on "good Islam" saving us from "bad Islam". An article that is a promotion of her new book, "Heretic: Why Islam Needs a Reformation Now."
Why Islam Needs a Reformation
To defeat the extremists for good, Muslims must reject those aspects of their tradition that prompt some believers to resort to oppression and holy war
"Islam's borders are bloody," wrote the late political scientist Samuel Huntington in 1996, "and so are its innards." Nearly 20 years later, Huntington looks more right than ever before. According to the International Institute for Strategic Studies, at least 70% of all the fatalities in armed conflicts around the world last year were in wars involving Muslims. In 2013, there were nearly 12,000 terrorist attacks world-wide. The lion's share were in Muslim-majority countries, and many of the others were carried out by Muslims. By far the most numerous victims of Muslim violence—including executions and lynchings not captured in these statistics—are Muslims themselves.

Not all of this violence is explicitly motivated by religion, but a great deal of it is. I believe that it is foolish to insist, as Western leaders habitually do, that the violent acts committed in the name of Islam can somehow be divorced from the religion itself. For more than a decade, my message has been simple: Islam is not a religion of peace.
Unfortunately Hirsi is being hypocritical here. Because by implying Islam can reform is exactly what she is condemning.
SNIP:
As it turns out, the West has some experience with this sort of reformist project. It is precisely what took place in Judaism and Christianity over the centuries, as both traditions gradually consigned the violent passages of their own sacred texts to the past. Many parts of the Bible and the Talmud reflect patriarchal norms, and both also contain many stories of harsh human and divine retribution. As President Barack Obama said in remarks at the National Prayer Breakfast last month, "Remember that during the Crusades and the Inquisition, people committed terrible deeds in the name of Christ."
Christianity was able to reform because its central figure, Jesus, was a man of peace. The polar opposite of Mohammad.
For instance, Mohammad ordered people to be brutally stoned to death.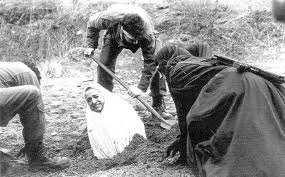 Bukhari Volume 8, Book 82, Number 813:
Narrated Ibn 'Abbas:
When Ma'iz bin Malik came to the Prophet (in order to confess), the Prophet said to him, "Probably you have only kissed (the lady), or winked, or looked at her?" He said, "No, O Allah's Apostle!" The Prophet said, using no euphemism, "Did you have sexual intercourse with her?" The narrator added: At that, (i.e. after his confession) the Prophet [Muhammad] ordered that he be stoned (to death).
While Jesus saved a woman from being pelted to death.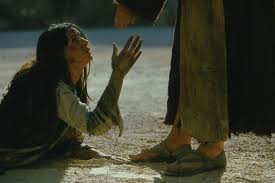 "Jesus Forgives an Adulterous Woman"
John 8:1-30:
VERSE 7: "And as they continued to ask him, he stood up and said to them, "Let him who is without sin among you be the first to throw a stone at her."

VERSES 8-9: "And once more he bent down and wrote on the ground. But when they heard it, they went away one by one, beginning with the older ones, and Jesus was left alone with the woman standing before him."
Jesus spoke out against lying.
42: Jesus said to them, "If God were your Father, you would love me, for I have come here from God. I have not come on my own; God sent me.

43: Why is my language not clear to you? Because you are unable to hear what I say.

44: You belong to your father, the devil, and you want to carry out your father's desires. He was a murderer from the beginning, not holding to the truth, for there is no truth in him. When he lies, he speaks his native language, for he is a liar and the father of lies.

45: Yet because I tell the truth, you do not believe me!
On the other side, Mohammad instructed Muslims to lie.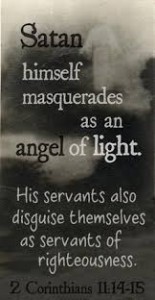 Sahih Muslim Book 032, Number 6303:
Humaid b. 'Abd al-Rahman b. 'Auf reported that his mother Umm Kulthum daughter of 'Uqba b. Abu Mu'ait, and she was one amongst the first emigrants who pledged allegiance to Allah's Apostle (may peace be upon him), as saying that she heard Allah's Messenger (may peace be upon him) as saying: A liar is not one who tries to bring reconciliation amongst people and speaks good (in order to avert dispute), or he conveys good. Ibn Shihab said he did not hear that exemption was granted in anything what the people speak as lie but in three cases: in battle, for bringing reconciliation amongst persons and the narration of the words of the husband to his wife, and the narration of the words of a wife to her husband (in a twisted form in order to bring reconciliation between them).
As for the Crusades, apparently she does not know that they were the result of 100's of years of Muslim aggression.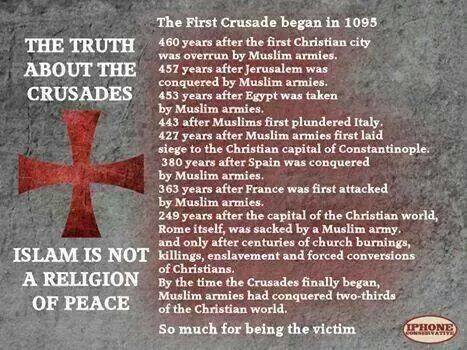 Coming up next Part II…Hirsi follows the failed policy of trying to categorize Muslims.