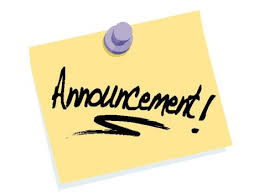 Hello friends!
This Easter Sunday I have the honor of returning to the East Anglian EDL Radio Show, and depending the Muslim traitors to the UK (Muslim Defence League, MDL), we might have a tremendous triple play! Besides being on with the shows two great hosts, Geoff Mitchell, and Kel Fritzi, Iron Woman Jan Rennie will be returning as well! Jan is the President of the Christian Defense League (CDL). She will be discussing the CDL, and as a UKer will be giving us a firsthand account of the Islamification of her country.
The second event is a  Logan's Warning challenge to the punks of the UK's Muslim Defence League (MDL). Today on Twitter while try to explain to some of them that Mohammad owned black slaves, and that they should stand against Islam as they would the KKK, I received the following Tweets:
@LogansWarning do yourself a favour and die
@LogansWarning why cant you get the fuck outta my mentions you stupid fuck
(Click on images to enlarge)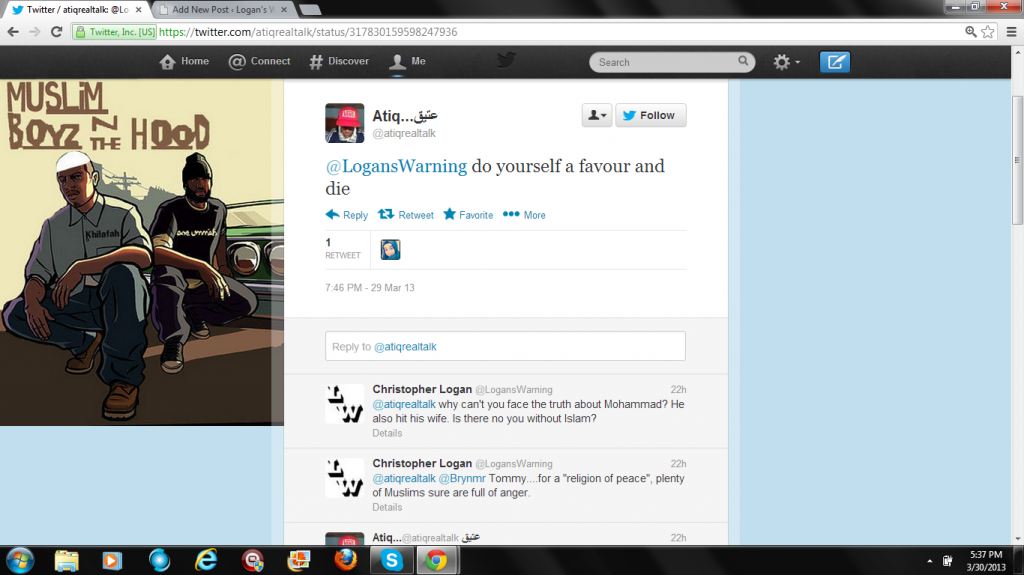 Between those and  looking at some of the other Tweets connected to my new friend, the MDL seems more like a gang than a religious group. At that point I decided to go right to the top (Official MDL), and invite the head gang banger to a debate against me on Islam.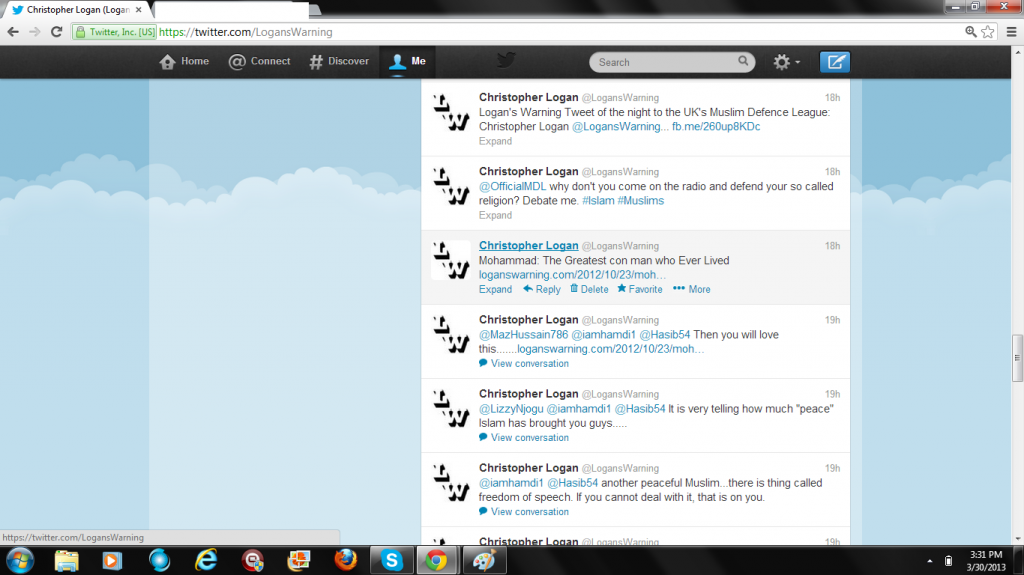 So far they have pulled a Muslim Houdini on me, but I will send them this link as a reminder.
The third and hopefully what will be the most important event of the show will be the MAJOR announcement I have to make. An opportunity I have been waiting for! See you tomorrow friends!
The show starts at 3:30 EST, and I will be calling in at approximately 5 – 5:15 EST. Please try and catch the entire show though.
The call in number is: (858) 777-5934  3:30, and the show can be listened to by clicking HERE.
A special hat tip to my mates James Bamford, and Ivan Humble  for all the hard work they put in!
Comments
comments