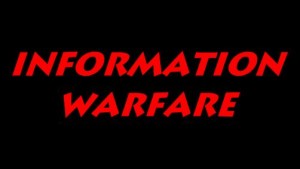 In this follow-up to my "Muslims Fighting Anti-Sharia Legislation on Capitol Hill, While Muslims Teaching Sharia in America!" article, we learn about another IslamoCON.
Standing Room Only Audience Attends Anti-Sharia Bill Forum on Capitol Hill

(Washington, DC – 6/20/11) — Earlier today, the Muslim Public Affairs Council held a policy forum on Capitol Hill with prominent Muslim American leaders, interfaith allies, and civil rights groups to address the rash of anti-sharia bills being considered in many state legislatures across the country.
MPAC is not being straight with us. So I will gladly clear it up. When they mention "interfaith allies", they actually mean naive Christians and Jews, they are using to help advance Islam. After all the Koran instructs Muslims not to befriend Jews and Christians.
Koran verse 005.051
YUSUFALI: O ye who believe! take not the Jews and the Christians for your friends and protectors: They are but friends and protectors to each other. And he amongst you that turns to them (for friendship) is of them. Verily Allah guideth not a people unjust.
Back to the IslamoCON:
The event, entitled "A Solution in Search of a Problem: The Impact of Anti-Sharia Bills in America," focused on the Islamophobic nature of these bills and delved into the meaning of sharia in the lives of everyday Muslim Americans.
These bills are against being used to help fight the attempted Islamic take over of America. Please explain why a non-Muslim should want to be dominated by Islam.
Dozens of Capitol Hill staffers, representatives of non-profit groups and members of the public attended the standing-room only briefing. The event was covered by members of the press, including PBS and Voice of America. (Video from the forum will available later this week. Connect with us on Facebook to find out when the video will be released.)
If possible, I will post it.
Moderated by Haris Tarin, director of MPAC's Washington, DC office, the forum featured Noha Bakr, Commissioner of the Montgomery (MD) County Commission for Women; Daniel Mach, Director of the American Civil Liberties Union's Program on Freedom of Religion and Belief; and Rabbi Gerry Serotta, Executive Director of Clergy Beyond Borders.
Here is what Daniel had to say.
Daniel Mach, director of the American Civil Liberties Union's Program on Freedom of Religion and Belief, said it was important to recognize what's really going on: that these anti-Sharia laws were "motivated by anti-Muslim bigotry, plain and simple."

"Sharia equals Islam and Muslims, and a vote against one is a vote against another," Mach said.
I wonder if Daniel actually knows that Sharia calls for the dominance or death of non-Muslims? If so, wouldn't he want to fight it for the sake of his future generations?
Tarin stressed the damaging impact of such legislation and stated the importance of "ensuring that the principles that our founding fathers fought for and enshrined in the Constitution, continue to be part of our public discourse and legal framework".
As I have said over and over, Muslims will continue to use our Constitution against us, until they finally take over. We need to change the rules.
Dr. Bakr explained that Sharia is a basic set of principles derived from the Quran that govern the daily lives of Muslims everywhere, while Mach spoke about the insidious nature of anti-sharia bills, asserting that they are a means of discriminating against Muslims on the basis of religion. He also reiterated that the ACLU is committed to opposing any bills that impede freedom of religion. Rabbi Serotta discussed the threat anti-sharia bills pose to other faith groups, particularly the Jewish community.
Of course Dr. Bakr failed to mention that Sharia that is for all. Including non-Muslims whether they like it or not.
Rabbi, YOU are supporting the biggest threat there is to YOUR religion. ISLAM!
The event concluded with a frank discussion on the challenges posed by anti-sharia bills. This fruitful exchange of ideas provided attendees with an entire spectrum of views on the issue.
Who at this event spoke out against the threat of Sharia?
Founded in 1988, MPAC is an American institution which informs and shapes public opinion and policy by serving as a trusted resource to decision makers in government, media and policy institutions. MPAC is also committed to developing leaders with the purpose of enhancing the political and civic participation of American Muslims.
Therein lies the problem. This organization should not have any say at all.