Wait! How can this be?! Weren't the Abraham Accords between Sudan and Israel supposed to end the Islam infused hatred for Israel?
2nd judoka pulls out of Olympics in apparent move to avoid facing Israeli
Sudan's Mohamed Abdalrasool skips bout with Tohar Butbul, who wins next fight but loses medal chances later; athlete is no-show despite Khartoum signing Abraham Accords with Israel
A second judoka has pulled out of the Olympics judo competition seemingly to avoid facing Israeli Tohar Butbul, days after his scheduled opponent in a previous round was suspended for doing the same.

Butbul was listed as having "No competitor" in what should have been a bout with Sudan's Mohamed Abdalrasool in the men's 73-kg division.
SNIP:
In January, Sudan signed onto the Abraham Accords with the United States, paving the way for the African country to normalize ties with Israel, but a report earlier this month said that Sudan was disappointed with the outcome of the normalization agreement. The agreement was widely protested in Sudan.
In other words the Muslim judo expert stood with the violent jihad over all. Which is exactly what the cause of the Israel vs. Palestine conflict is.
Hamas Charter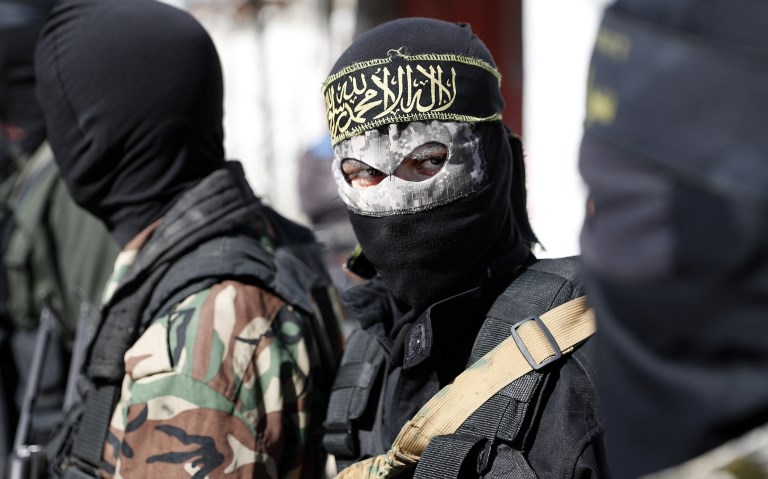 Of course going on the fact that I understand the Muslim mindset, which is one that cannot be trusted this does not surprise me at all.
My question now is being that the Accords were widely protested in Sudan why did the Delusional Duo, Pamela Geller and Robert Spencer hail the accords as a great victory? As if they would actually bring peace to Israel. Instead the accords have empowered Muslims. Some people just never learn. Even the so called "experts".