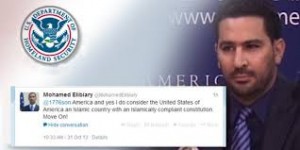 This is absolutely shocking! I though Muslims were big on the interfaith dialogue thing. Did I say something wrong?!
There seems to be a bit of a conflict in the US Government over Logan's Warning. Approximately two weeks ago the State Department's Muslim scholar Haroon Ullah became a "fan" of this site.
On the other hand Obama's top Muslim dog and Muslim Brotherhood supporter, Mohamed Elibiary, obviously has some issues with me. It must have something to do with my brutal truths on Islam.
(Click on images to enlarge)
He may have no love for me, but he does have wet dreams over the possible return of a Caliphate.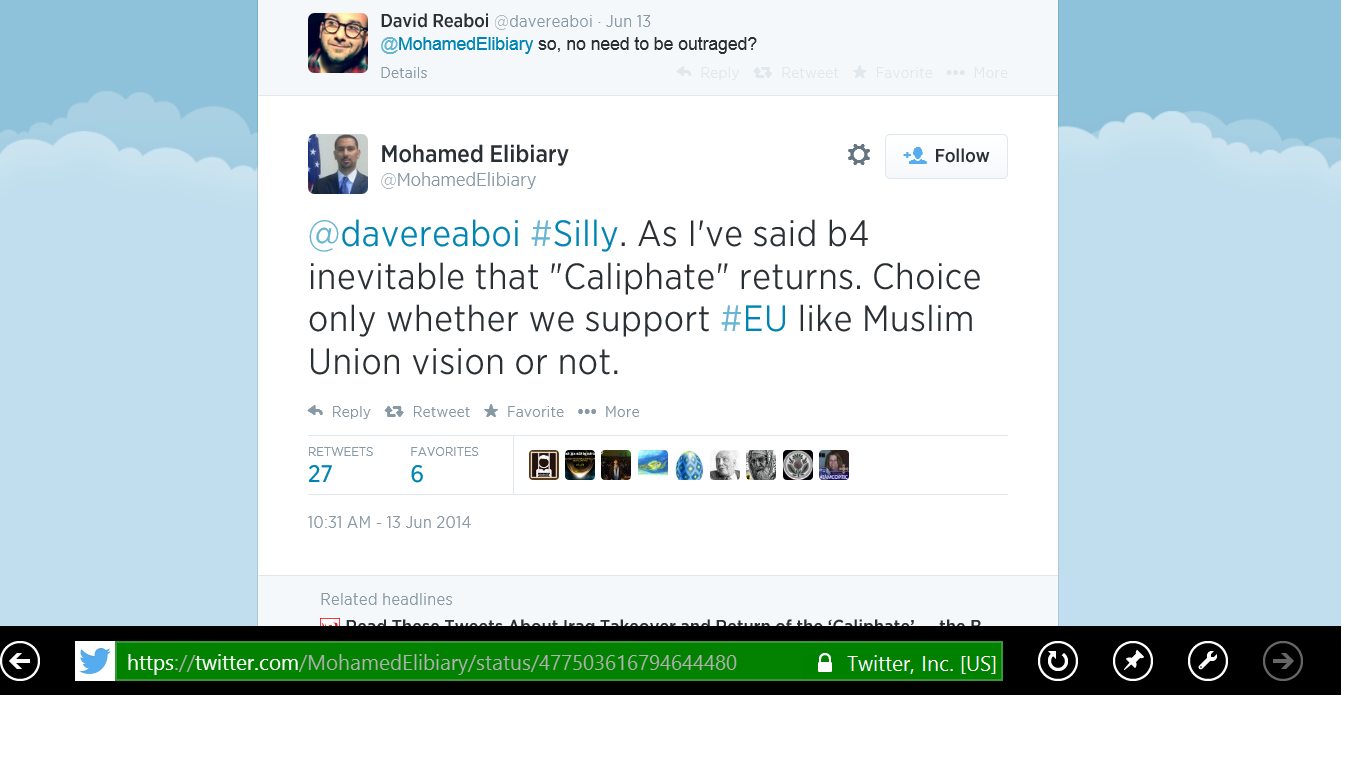 I wonder if the Ullah – Elibiary differences will end up turning out like the Sunni – Shiite conflict. What fireworks!