Unfortunately much of today's mainstream media plays a huge role in the war with Islam. The role of empowering the enemy ideology of Islam because the media rarely challenges Muslim propagandists. So of course Muslim misinformation agents will gladly exploit the ignorance and cowardice of the media, and or use their own social media pages to do so as Sabeel Ahmed does. Recently posting YouTube video shorts. Sometimes a few a day.
Now we will take a look at one of his latest shorts in which he attempts to mislead his audience into believing Allah is the same God as of Christianity and Judaism.
LW: Of course Sabeel failed to mention the glaring differences between Christianity and Islam. Stating with the facts that according to Christianity Jesus is the Son of God. While Islam denies he is.
Son of God
Peter Declares That Jesus Is the Messiah
13 When Jesus came to the region of Caesarea Philippi, he asked his disciples, "Who do people say the Son of Man is?"14 They replied, "Some say John the Baptist; others say Elijah; and still others, Jeremiah or one of the prophets."15 "But what about you?" he asked. "Who do you say I am?"16 Simon Peter answered, "You are the Messiah, the Son of the living God."17 Jesus replied, "Blessed are you, Simon son of Jonah, for this was not revealed to you by flesh and blood, but by my Father in heaven. 18 And I tell you that you are Peter,[b] and on this rock I will build my church, and the gates of Hades[c] will not overcome it. 19 I will give you the keys of the kingdom of heaven; whatever you bind on earth will be[d] bound in heaven, and whatever you loose on earth will be[e] loosed in heaven." 20 Then he ordered his disciples not to tell anyone that he was the Messiah.
LW: So according to Islam Jesus is not the Son of God but he is a liar.
Koran 72:3
Sahih International:
And [it teaches] that exalted is the nobleness of our Lord; He has not taken a wife or a son,
The Crucifixion

23 Jesus replied, "The hour has come for the Son of Man to be glorified. 24 Very truly I tell you, unless a kernel of wheat falls to the ground and dies, it remains only a single seed. But if it dies, it produces many seeds. 25 Anyone who loves their life will lose it, while anyone who hates their life in this world will keep it for eternal life. 26 Whoever serves me must follow me; and where I am, my servant also will be. My Father will honor the one who serves me.27 "Now my soul is troubled, and what shall I say? 'Father, save me from this hour'? No, it was for this very reason I came to this hour. 28 Father, glorify your name!"

LW: While Jesus spoke about his upcoming crucifixion, Islam denies it.

Koran 4:157

Sahih International:

And [for] their saying, "Indeed, we have killed the Messiah, Jesus, the son of Mary, the messenger of Allah." And they did not kill him, nor did they crucify him; but [another] was made to resemble him to them. And indeed, those who differ over it are in doubt about it. They have no knowledge of it except the following of assumption. And they did not kill him, for certain.

LW: Obviously those are some major conflicting stories there. It only gets worse though! Because Islam preaches hatred against Christianity and calls for the dominance over it and Judaism. By force if need be.

Koran 9:29

Forced Dominance

Tafsir (scholarly interpretation and explanation of the Koran.) al-Jalalayn.

Fight those who do not believe in God nor in the Last Day for otherwise they would have believed in the Prophet s and who do not forbid what God and His Messenger have forbidden such as wine nor do they practise the religion of truth the firm one the one that abrogated other religions namely the religion of Islam — from among of those who min 'from' explains the previous alladhīna 'those who' have been given the Scripture namely the Jews and the Christians until they pay the jizya tribute the annual tax imposed them readily 'an yadin is a circumstantial qualifier meaning 'compliantly' or 'by their own hands' not delegating it to others to pay being subdued being made submissive and compliant to the authority of Islam.

Hatred

Koran 9:30 Sahih International
The Jews say, "Ezra is the son of Allah "; and the Christians say, "The Messiah is the son of Allah ." That is their statement from their mouths; they imitate the saying of those who disbelieved [before them]. May Allah destroy them; how are they deluded?

LW: Finally the fact that the Sahih Ahadith (Authentic words and deeds of Mohammad.) state that when Jesus returns he will destroy Christianity.

Bukhari Volume 4, Book 55, Number 657
Narrated Abu Huraira:

Allah's Apostle said, "By Him in Whose Hands my soul is, surely (Jesus,) the son of Mary will soon descend amongst you and will judge mankind justly (as a Just Ruler); he will break the Cross and kill the pigs and there will be no Jizya (i.e. taxation taken from non Muslims). Money will be in abundance so that nobody will accept it, and a single prostration to Allah (in prayer) will be better than the whole world and whatever is in it." Abu Huraira added "If you wish, you can recite (this verse of the Holy Book): — 'And there is none Of the people of the Scriptures (Jews and Christians) But must believe in him (i.e Jesus as an Apostle of Allah and a human being) Before his death. And on the Day of Judgment He will be a witness Against them." (4.159) (See Fateh Al Bari, Page 302 Vol 7)
LW: Now if Allah is the same God as of Judaism and Christianity why would he want to destroy what he created? Come on Sabeel. You are going to have to do a lot better than that.
Hat tip to Meme Mike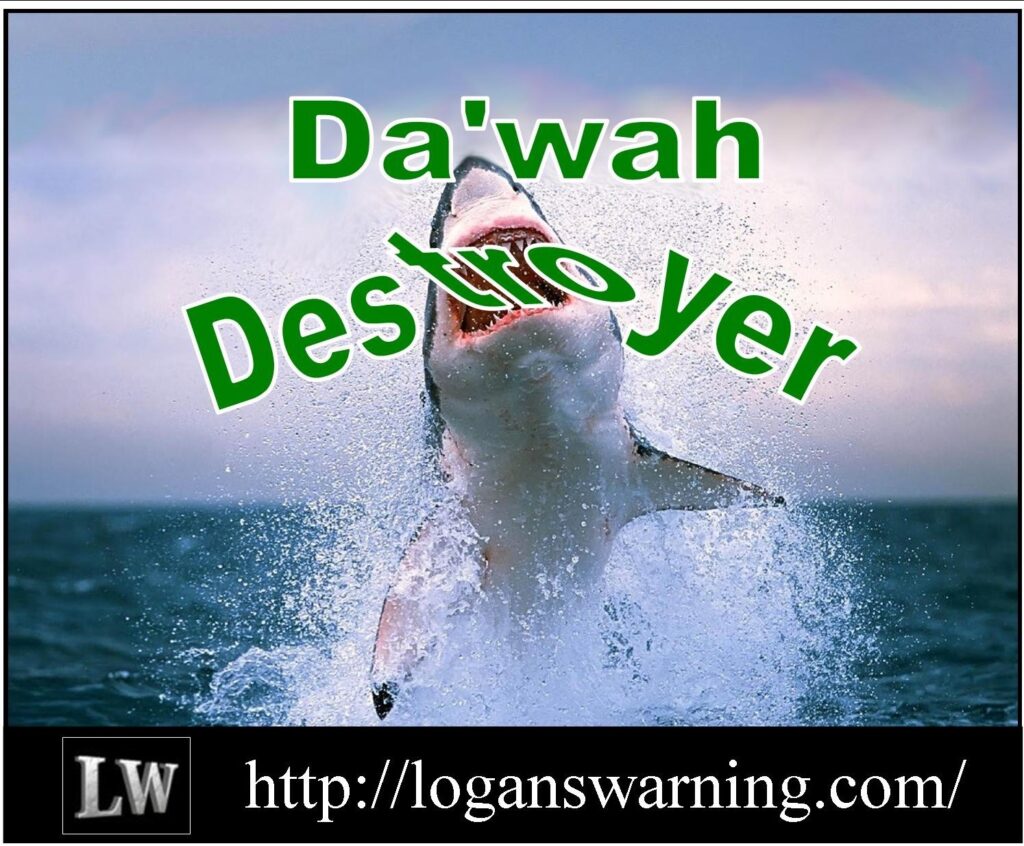 I apologize for the glitches with the quotation marks today. So I added "LW" to my words.