Remaining steadfast I decided to do some more jihadi hunting (not a call to violence) tonight on Twitter. The reason I do this is to expose the lying, treacherous, and backwards mindset of the followers of Islam.
Tonight's target were the Muslim propagandists of NY's Islamic Thinkers Society.  
Lets take a look at how they fared in the debate.
It started when I called them out over their Tweet of support for the UK's Anjem Choudary. A clear backstabber to the country.
(Click on images to enlarge.)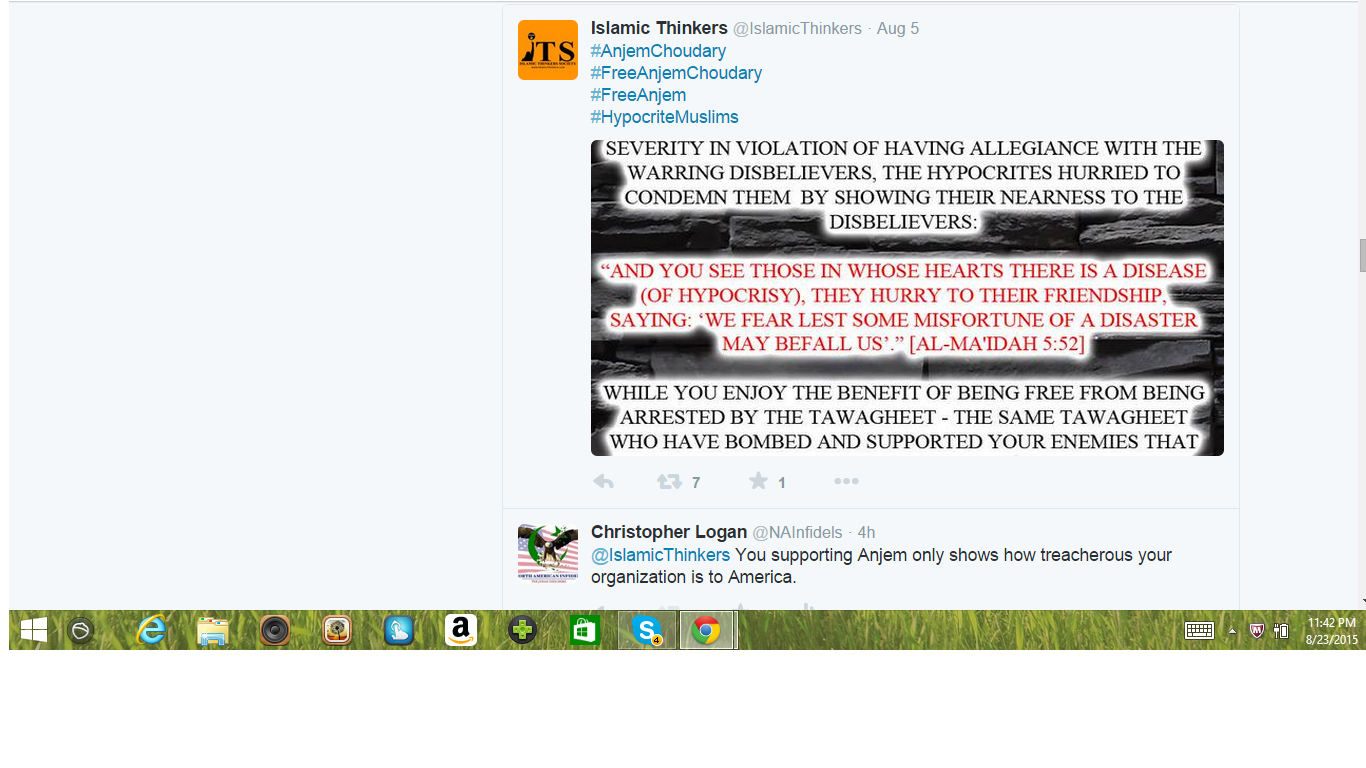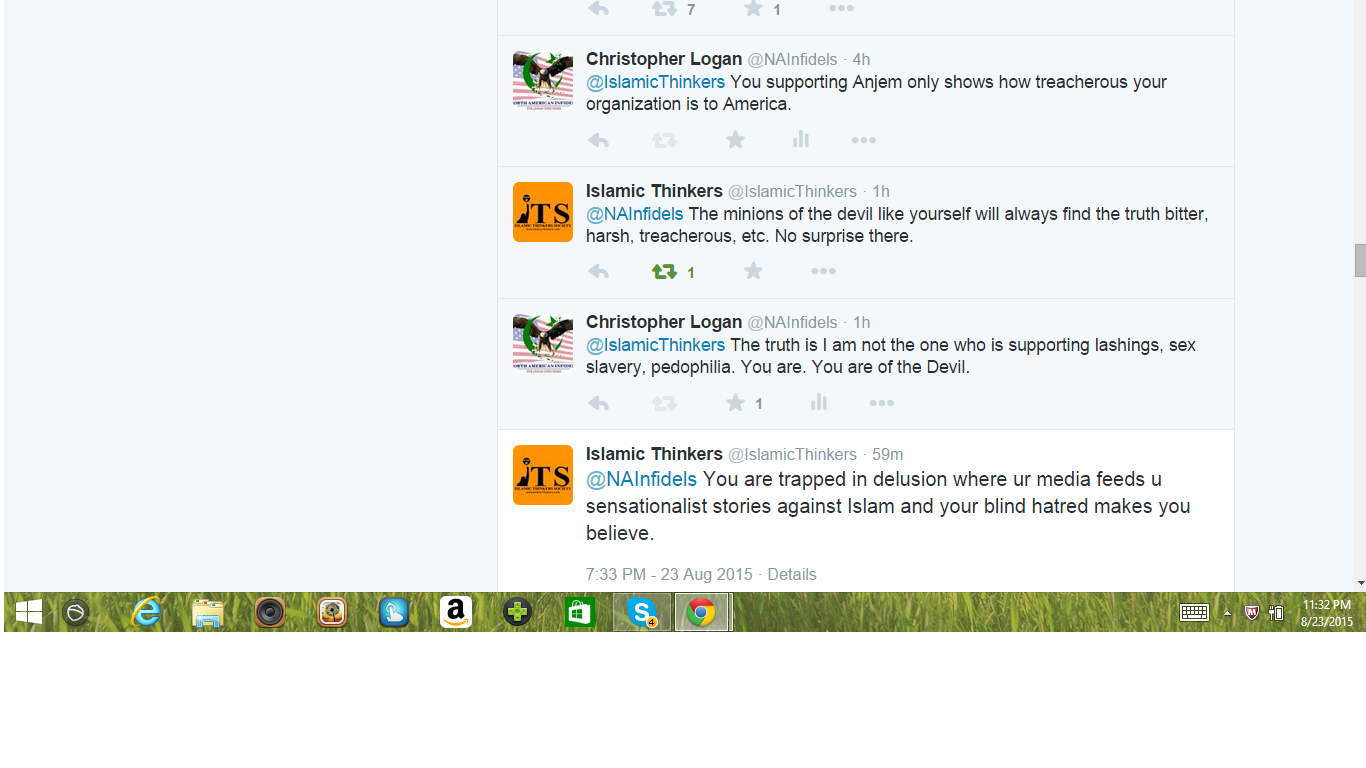 As you can see they quickly resorted to two of the favorite tactics Muslims propagandists like to use. The deflection game, obviously a best seller in the Muslim community, and the media card.
Neither works here, so I quickly turned the conversation back to Islam.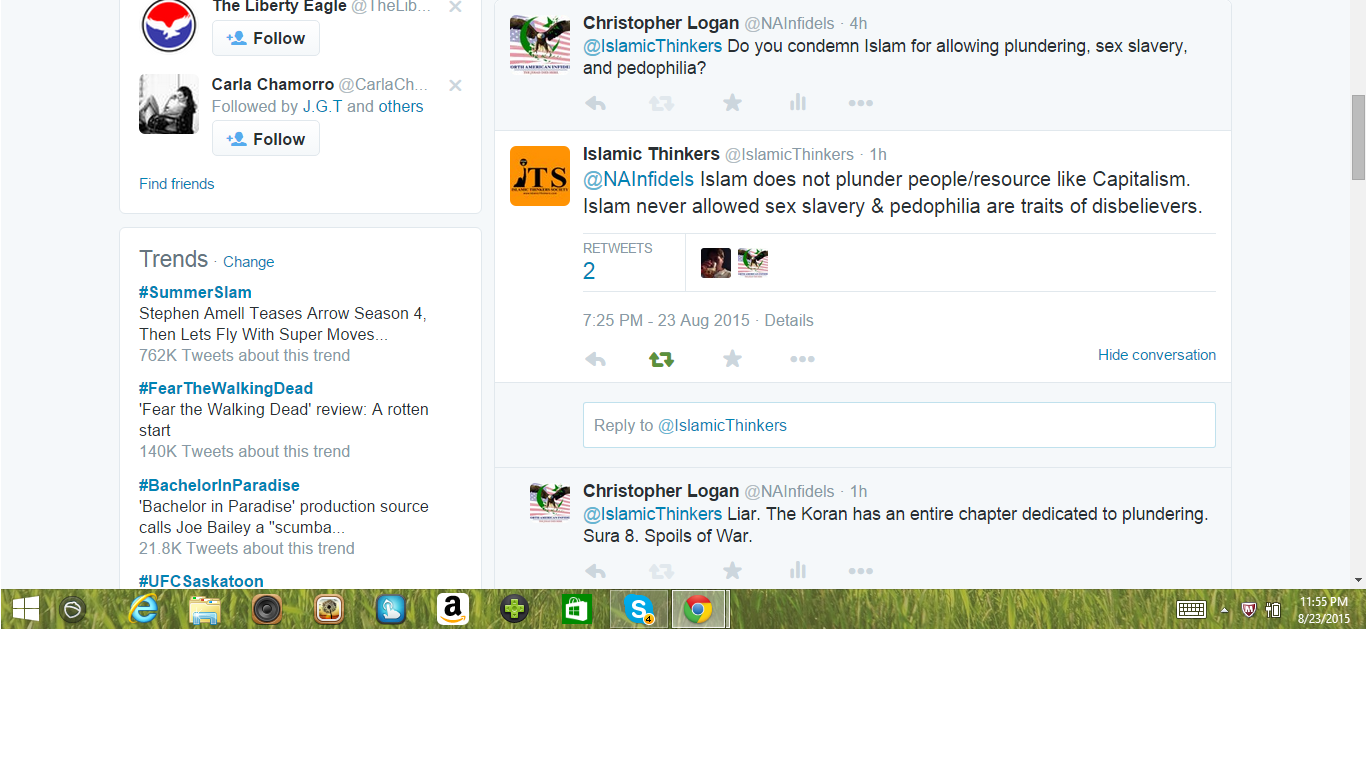 Of course the slaves to Sharia attempted to mislead the public when they said Islam does not allow those actions.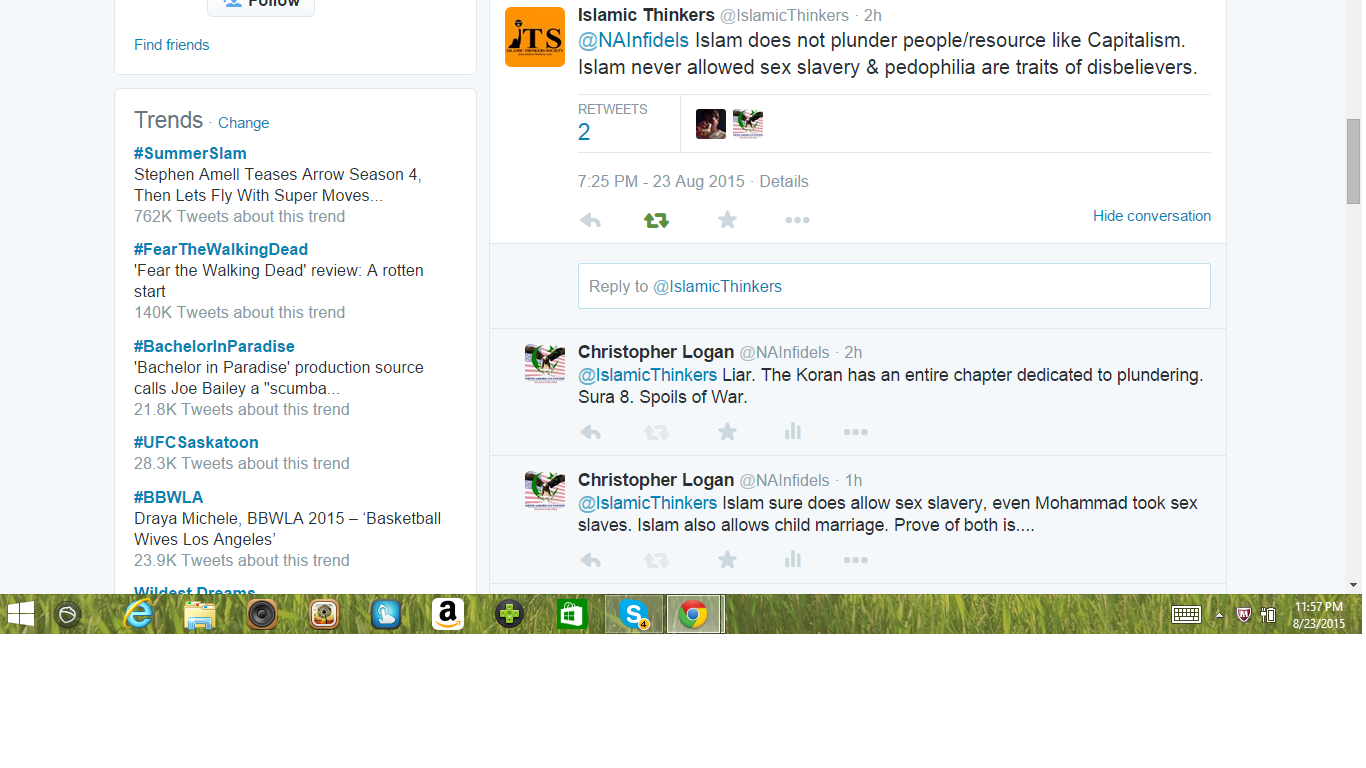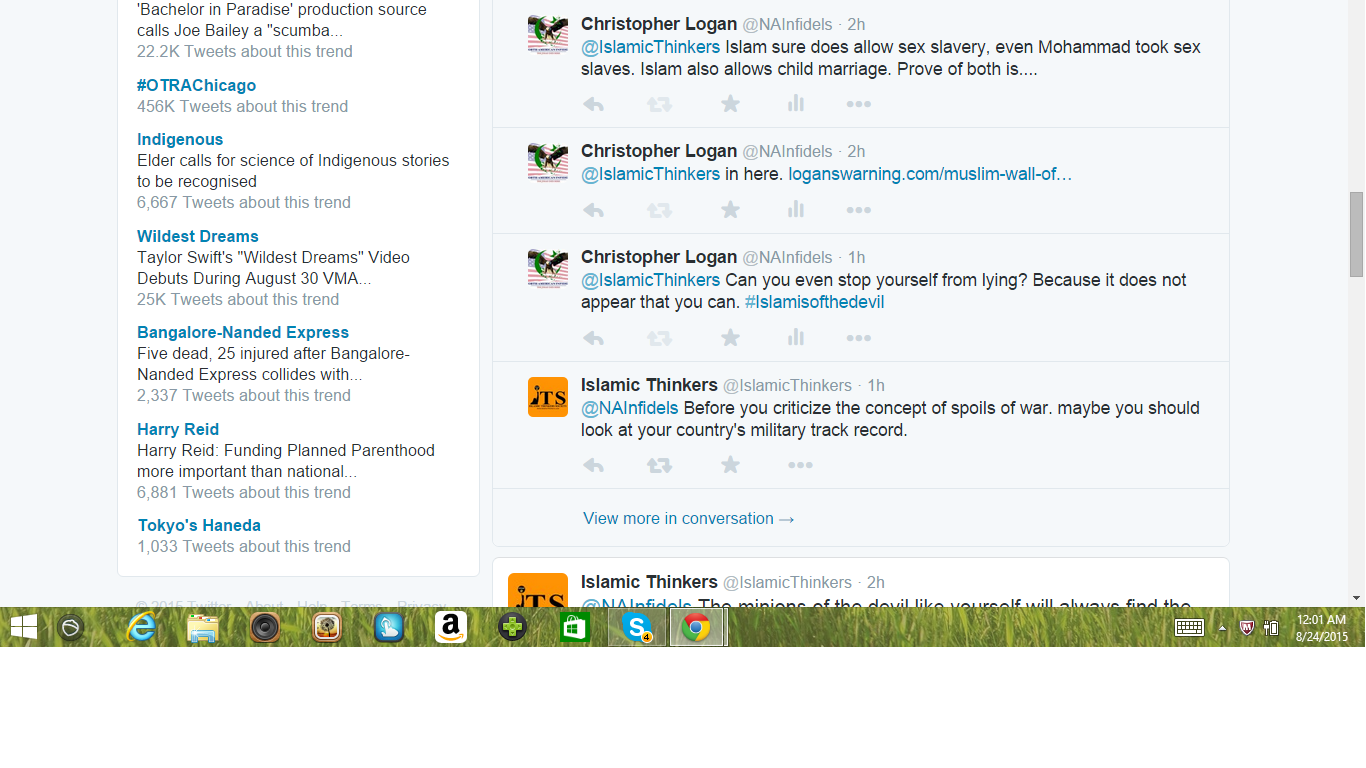 After the attempt to mislead failed, the propagandists actually called for me to respect their "culture" of child marriage and sex slavery.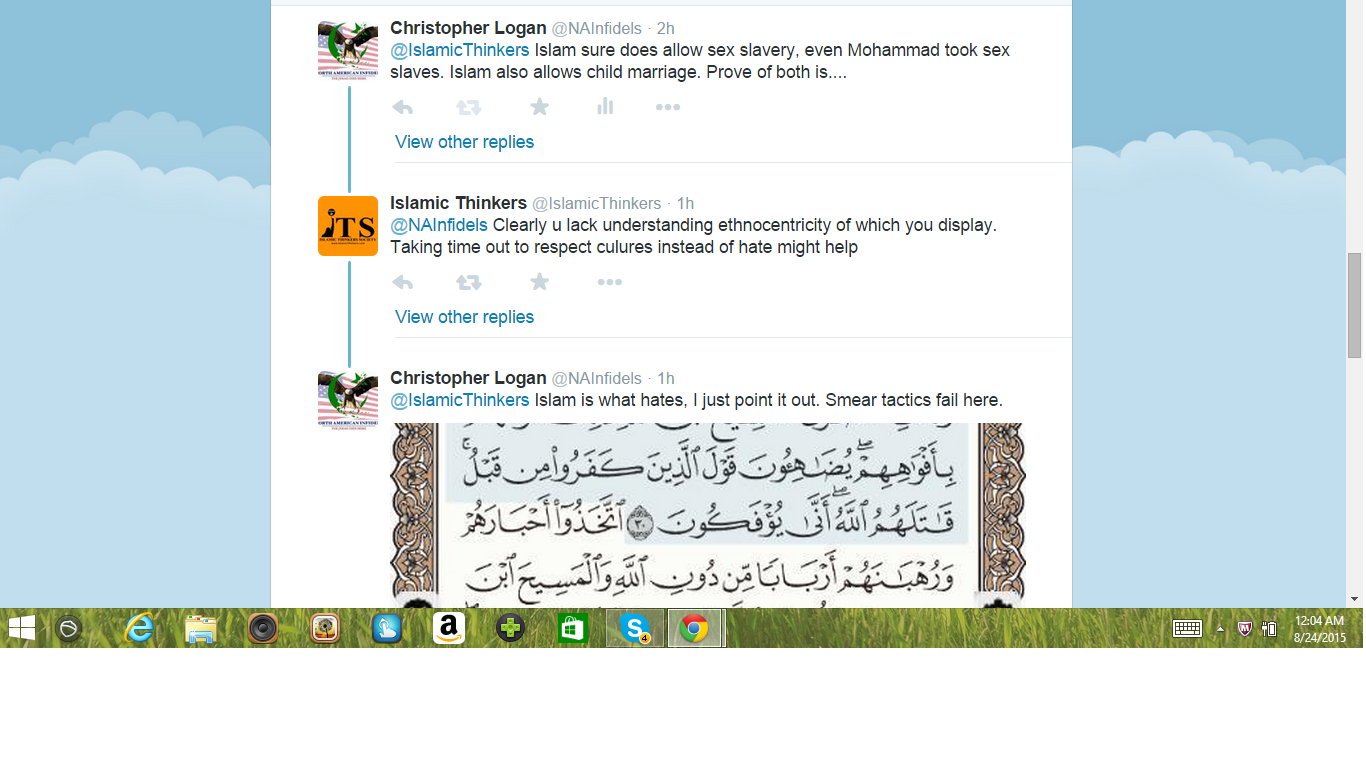 The Islamic "Thinkers" Society cannot keep up with their own lies.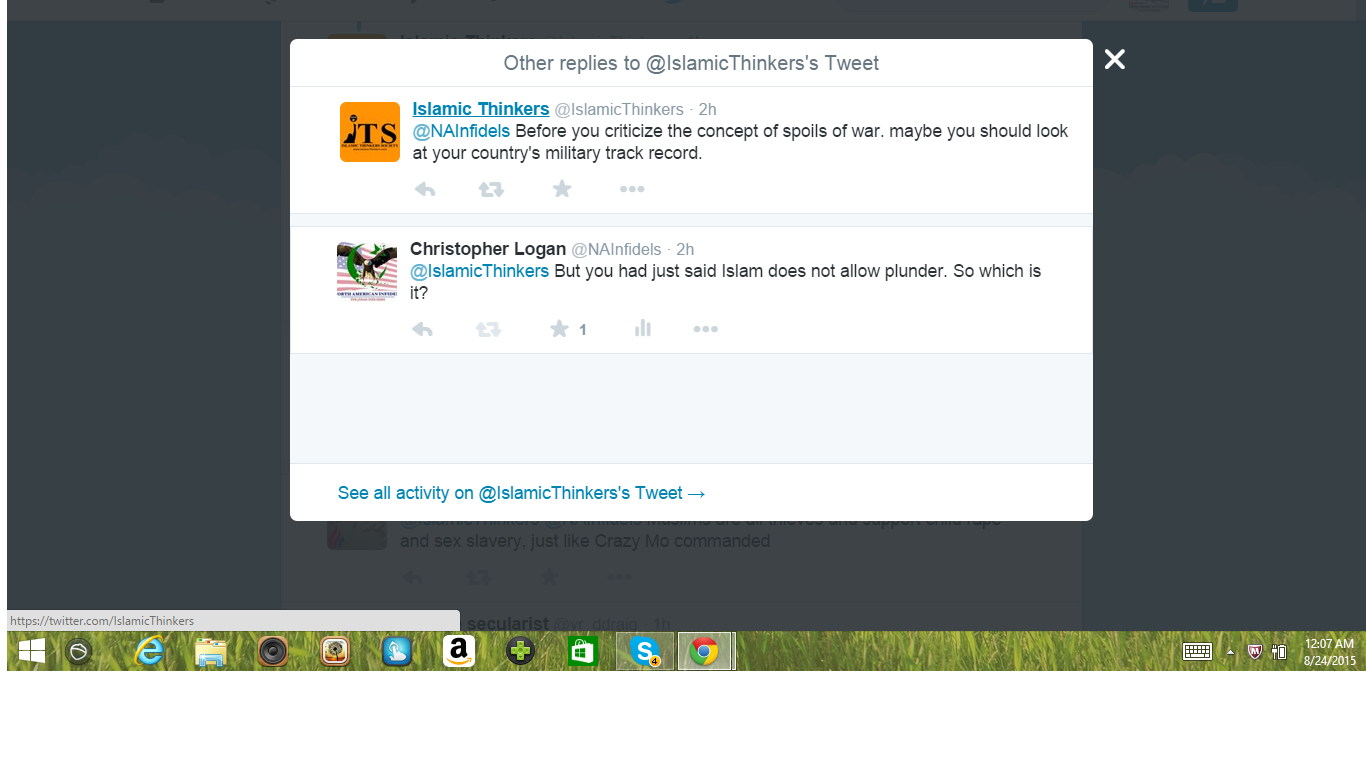 Did you notice how they used the term "your country"? Why is it that they still live here again?
The Islamic Propagandist Society never did condemn Islam for allowing child marriage and sex slavery.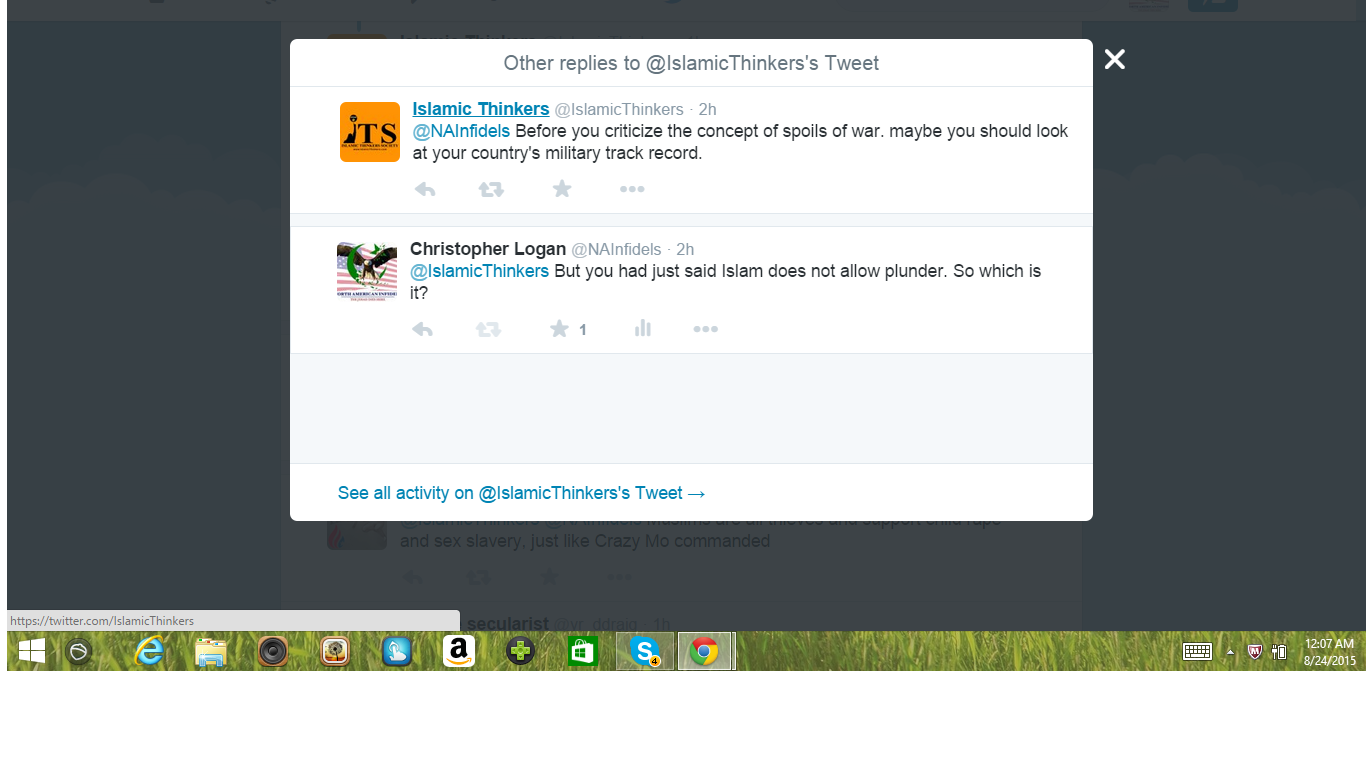 But they did try to justify the barbarity of lashings.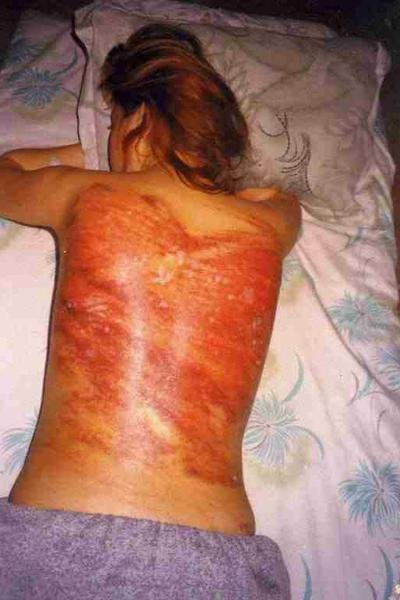 The Islamic "Thinkers Society": liars, treacherous, and backwards. Enemies of America.