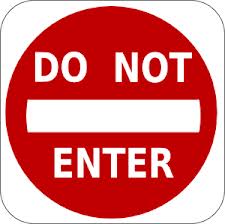 No matter how long you have been in this war, I think it is safe to say it becomes frustrating at times. As we see Islamic expansionism happening across the West. But recently we have been getting some good news, actually very good news. First we saw UK politician Paul Weston call for a complete ban of Islam across Europe. Now we have Bulgarian politician Angel Bozhinov leading the charge against an attempted invasion from Syria. On this issue I am firmly believe that all non-Islamic countries have to end all Muslim immigration. Otherwise it is just a matter of time until we lose this war. Because they will not stop whining or pushing.
Far Right in Eastern Europe Makes Gains as Syrians Arrive

SVILENGRAD, Bulgaria — After spreading turmoil and desperate refugees across the Middle East, Syria's brutal civil war has now leaked misery into Europe's eastern fringe — and put a spring in the step of Angel Bozhinov, a nationalist activist in this Bulgarian border town next to Turkey.

The local leader of Ataka, a pugnacious, far-right party, Mr. Bozhinov lost his seat in the town council at the last municipal elections in 2011 but now sees his fortunes rising thanks to public alarm over an influx of Syrian refugees across the nearby frontier.

Membership of the local branch of Ataka, he said, had surged in recent weeks as "people come up to me in the street and tell me that our party was right." Ataka, which means attack, champions "Bulgaria for Bulgarians" and has denounced Syrian refugees as terrorists whom Bulgaria, the European Union's poorest nation, must expel. An Ataka member of Parliament has reviled them as "terrible, despicable primates."    

With populist, anti-immigrant parties gathering momentum across much of Europe, Ataka stands out as a particularly shrill and, its critics say, sinister political force — an example of how easily opportunistic groups can stoke public fears while improving their own fortunes.

The influx of Syrian refugees has sown divisions across the European Union as the refugees add burdens on governments still struggling to emerge from years of recession. But Bulgaria is perhaps the most fragile of all the European Union's 28 members. Modest as the numbers of refugees are here, the entry of nearly 6,500 Syrians this year has overwhelmed the deeply unpopular coalition government and added a volatile element to the nation's already unstable politics.
We ain't dead yet!