I do not have the time to go into a full article right now, but I leave you with this from my Facebook page.
Re: The prisoner release of US Soldier Bowe Bergdahl. I have taken look at his father's Twitter page. It is full of pro-Islamic Tweets. Him and his son may have joined the enemy. Or is it a trick? #Islam #USArmy #Bergdahi #NAI (Logan)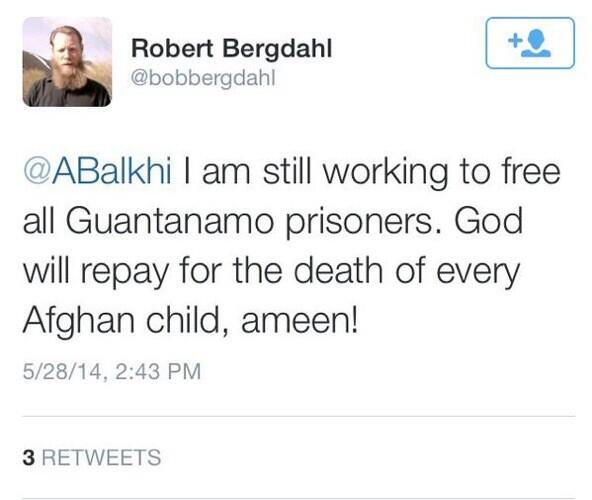 If him and his son have joined the ideology of the enemy, America should have left his son in Afghanistan to "enjoy" life under Taliban rule.