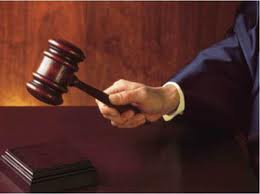 In this disappointing but not surprising update to the elected Sharia ban in Oklahoma Courts, we see that Judge Miles-LaGrange has gone against the will of the people. As she has blocked the certification of the Sharia ban. This is a preliminary injunction, until a final decision is made on the lawsuit. But for now, she just handed Islam a victory.
Here is what the judge had to say.
"This order addresses issues that go to the very foundation of our country, our (U.S.) Constitution, and particularly, the Bill of Rights. Throughout the course of our country's history, the will of the 'majority' has on occasion conflicted with the constitutional rights of individuals, an occurrence which our founders foresaw and provided for through the Bill of Rights…

"Having carefully reviewed the briefs on this issue, and having heard the evidence and arguments presented at the hearing, the Court finds plaintiff has made a strong showing of a substantial likelihood of success on the merits of his claim asserting a violation of the Free Exercise Clause.

"As set forth above, plaintiff has shown that the actual language of the amendment reasonably, and perhaps more reasonably, may be viewed as specifically singling out Sharia Law (plaintiff's faith) and, thus, is not facially neutral.

"Additionally, as set forth above, the Court finds that plaintiff has shown that there is a reasonable probability that the amendment would prevent plaintiff's will from being fully probated by a state court in Oklahoma because it incorporates by reference specific elements of the Islamic prophetic traditions.

"Further, plaintiff has presented evidence that there is a reasonable probability that Muslims, including plaintiff, will be unable to bring actions in Oklahoma state courts for violations of the Oklahoma Religious Freedom Act and for violations of their rights under the United States Constitution if those violations are based upon their religion.

"Finally, the Court finds that defendants have presented no evidence which would show that the amendment is justified by any compelling interest or is narrowly tailored."
This is a perfect example of how Muslims use our freedoms against us, and this also shows us that the US Constitution will not protect us from Islam. Unfortunately it actually enables it.
Of course the Council on American Islamic Relations (CAIR), was thrilled.
"We applaud today's ruling and welcome the opportunity it offers to demonstrate that Oklahoma's Muslim community simply seeks to enjoy the civil and religious rights guaranteed to all Americans by our Constitution," said Awad.
As I have been saying, our laws are not cut out to fight the internal threat of Islam, and if there are not some major changes in them, we will eventually lose this war.