Yes friends, you have read it right. The conservative news media outlet that does a lot of great work on the Corona lock down and the treacherous PM of Canada, Justin Pierre James Trudeau, has locked arms with the Muslim propagandists of the Clarion Project. An organization that $ells the public the fantasy of a peaceful coexistence with Islam. An organization that attempts to cover for the threat of Islam itself.
The Clarion ~ Rebel News "alliance"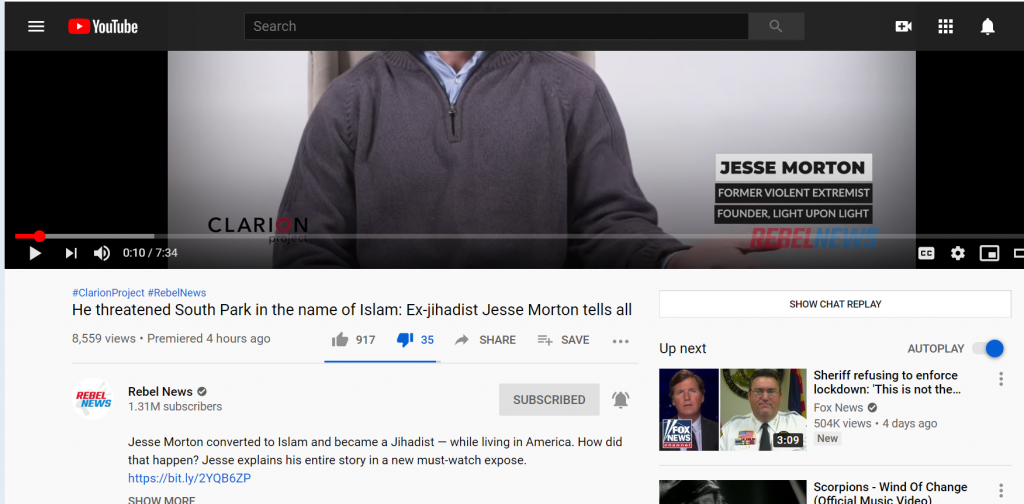 For those who do not know The Clarion Project is lead by Muslim Raheel Raza, and America's poster boy "moderate" Muslim Zuhdi Jasser.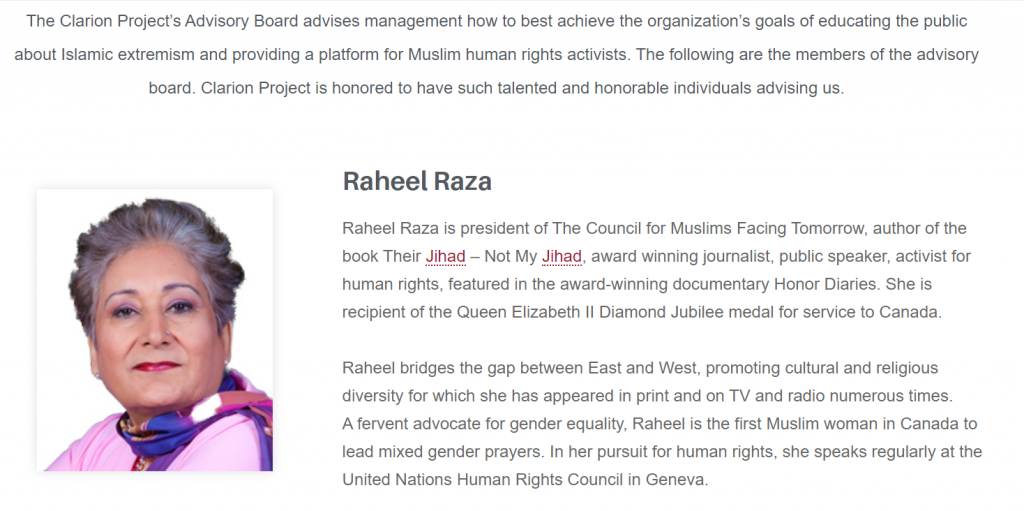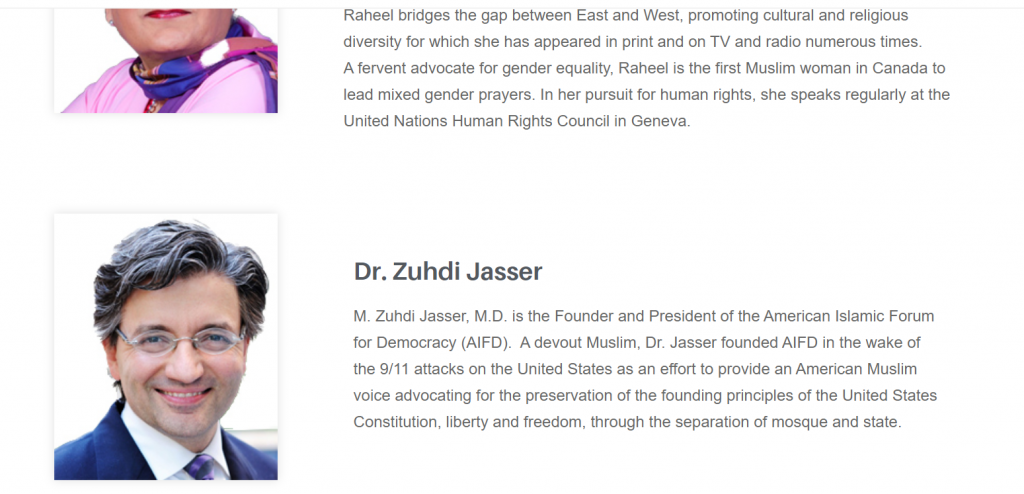 Two so called reformers. Yet Clarion cannot even explain how Islam will reform.
Which is of no surprise to me though.
Raheel Raza
It has been over three years since I was supposed to get an answer from Clarion on how Islam will reform and other questions. When I was told by Clarion's Jeremy Cardash that I would have an answer in about three days. (From a joint email with Clarion, and Dr. Carl Goldberg)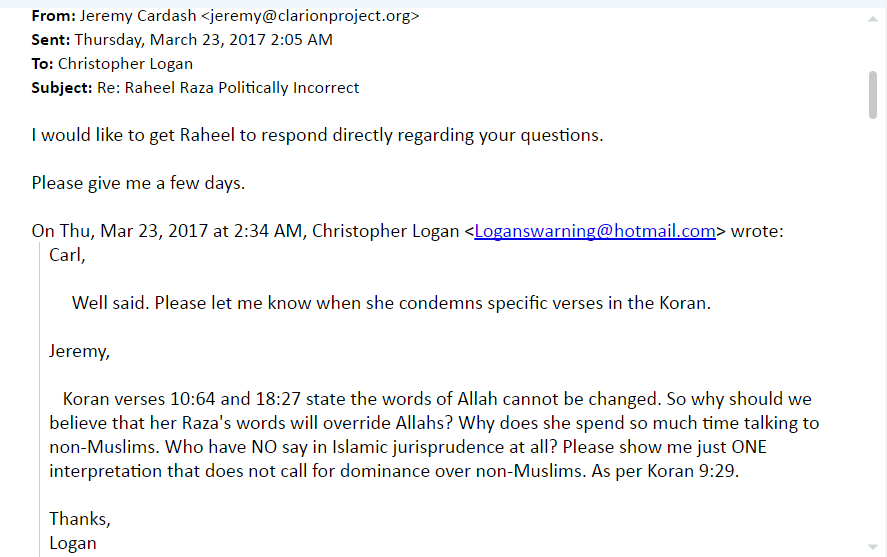 Zuhdi Jasser
As for my "ole' friend" Zuhdi, he also leads the American Islamic Forum for Democracy organization, and the "Islamic reform" page on its site was blank approximately 14 years after he founded it.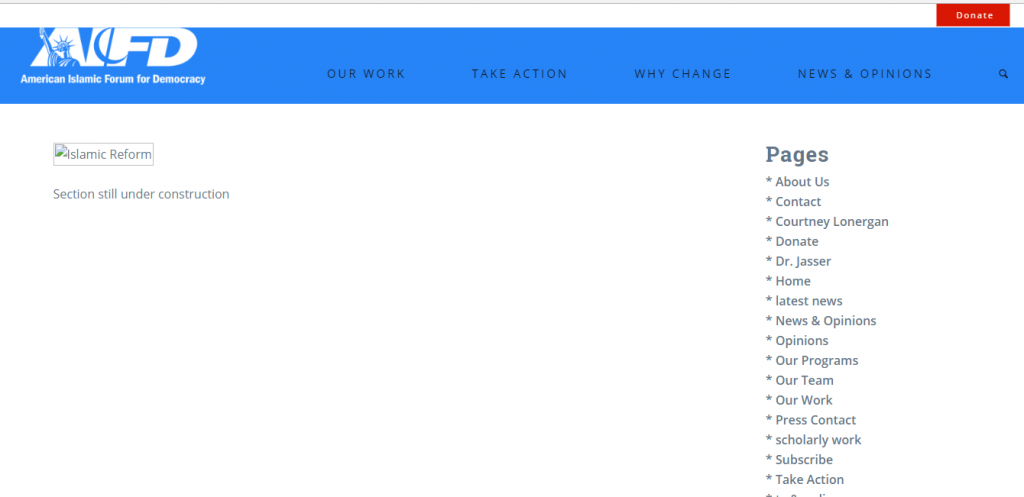 A page that since then has been completely removed from the site. (Wouldn't it be nice if the media actually did their homework?)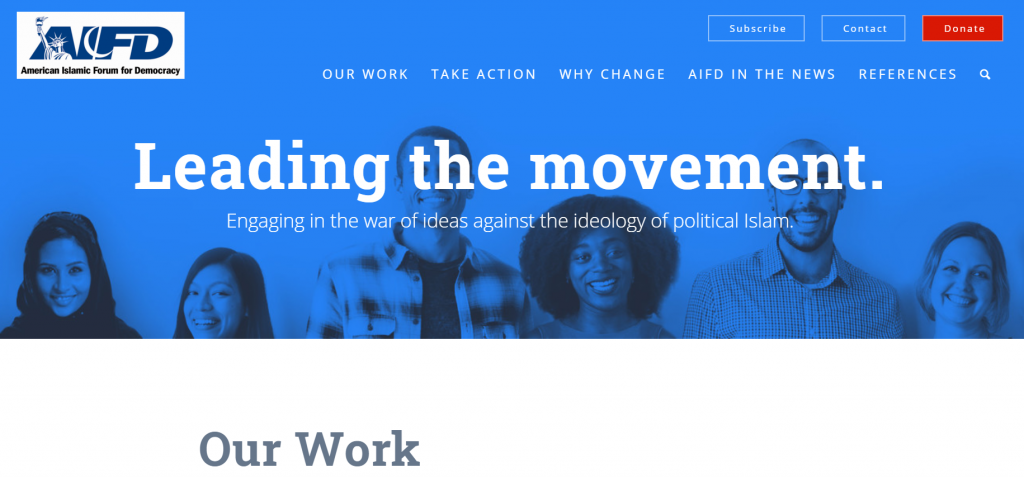 Question Raheel and you get nothing, question Zuhdi and you get blocked, question Clarion Spokesperson Ryan Mauro and he runs off.
Unfortunately this is not the first time that Rebel News has failed to do their homework on so called moderate Muslims.
Now Rebel News needs to do the right thing and ask themselves why do Raheel and Zuhdi spend some much time trying to convince prominent conservative news outlets that Islam will reform? Instead of being out pounding the pavement going Mosque to Mosque with their message? I know why…..because it is all a fantasy. One that buys Islam time.
Rebel News can be reached by clicking here.
Please help Logan's Warning continue to dig below the surface and expose the cultural killing dangers of Muslim propagandists. You can do so by subscribing monthly or with a onetime contribution via PayPal.
Thank you,
Christopher Logan