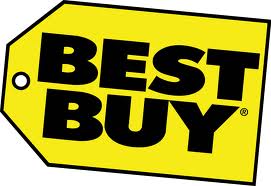 I was just surfing the Internet looking for something to post, and have come across a website entitled AmericanMuslimConsumer.com. This is another conference in which Muslims are uniting for their way of life.
Saturday, October 30, 2010 from 9 AM – 5 PM (EST)
The American Muslim Consumer Conference provides the only platform for industry professionals to examine this potent market sector, and explore its rich potential. It effectively raises awareness of the Muslim consumer, their buying power so that the market can gain some visibility and presence in mainstream media, the advertising industry and in-turn influence companies in developing products for Muslims.

It is clear that this market is growing and maturing. The consumer preferences of the world's nearly 1.5 billion Muslims are faith-based, and largely non-negotiable, and the concept of Shariah-compliance as a marketing strategy has started to take root in the global and national marketplaces.

JWT's 2007 study of 'one of America's biggest hidden niche markets' revealed that the American Muslim consumers represent "a neglected market with huge potential for brands that are willing to connect with them."
The first non-Muslim sellout who will be speaking at this upcoming conference is P. Miles Young – CEO, Ogilvy & Mather Worldwide, which is a major advertising company. When I went to their site, I noticed their "Diversity and Inclusion" section, in which their founder David Ogilvy had made the following statement.
Did Mr. Ogilvy or anyone at the company ever read the Koran?
Koran verse 005.051
YUSUFALI: O ye who believe! take not the Jews and the Christians for your friends and protectors: They are but friends and protectors to each other. And he amongst you that turns to them (for friendship) is of them. Verily Allah guideth not a people unjust.

Koran verse 008.055
YUSUFALI: For the worst of beasts in the sight of Allah are those who reject Him: They will not believe.
Either they did not read it, or the rules to not apply to the Islamic world, and two set of rules are exactly what the Islamic world wants.
Miles will be joined by Nazia Hussain, Director of Cultural Strategy, Ogilvy & Mather Worldwide
Nazia joined Ogilvy & Mather to set up the company's offer in Cultural Strategy in 2008. She had worked in Dhaka, Dubai, Istanbul, Moscow and Shanghai by the time she joined Ogilvy & Mather in London. Prior to Ogilvy she had been at Added Value, JWT, and The Brand Union.

Cultural Strategy at Ogilvy is a global consulting practice that provides insight into the deeper cultural contexts behind consumer choices in order to develop stronger and more resonant communications strategies for brands. Believing that there are no global consumers, only global brands, Nazia's focus is on unpacking the cultural contexts that inform peoples' consumption behaviour the world over. Her clients have included the Coca-Cola Company, Unilever, Nestlé, British Airways, Pernod Ricard, Diageo, Reckitt Benckiser and SAB Miller.

Nazia is also Head of Strategy at Ogilvy Noor, the world's first Islamic Branding consultancy, a practice that helps brands effectively engage with Muslim consumers everywhere. With Muslim roots herself and a global outlook, Nazia is perfectly placed to advise on the rise of the today's generation of connected and consumption-savvy Muslim youth. She is lead author of the cornerstone Ogilvy Noor study 'Brands, Islam and the New Muslim Consumer'.

Born in Bangladesh, Nazia grew up in Saudi Arabia and Hong Kong before graduating from Oxford with a First in English. Her passion for China then led her to an MPhil in Chinese Art, Literature and Cultural Anthropology, during which time she lived in Beijing and became fluent in Mandarin. Nazia uses her interest in people and cultures to inform all aspects of her work as a cultural consultant in the marketing and communications industry. She is a regular speaker at conferences worldwide.
I see that she joined the company in London. Will Nazia tell the audience about all of the problems that Muslims are causing in the UK? Of course not. Miles and Co, can be reached HERE.
The second sellout is James A. Kocsi District Director, U.S. Small Business Administration. But we already knew our government is run by a bunch of Islamophiles. Kocsi will be responsible for loaning businesses money, that are looking to cater to Islam. Which in turn, will slowly turn more and more US neighborhoods Islamic. Kocsi can be reached HERE.
The third on the list is Steven Pilchak – General Manager of Best Buy Dearborn Michigan.
I am not sure how much smiling Steven knows about Islam, but he seems to be ready to crawl on his knees for the Islamic world.
Steven Pilchak
General Manager, Best Buy

Steven Pilchak is a General Manager for Best Buy in Dearborn, Michigan. Throughout the past ten years, he has served in numerous capacities. As a General Manager, he has been very passionate around the diversity and inclusion of the Muslim culture within his community. Steven's focus has centered around finding ways to better serve both the Muslim customer and the Muslim community of southeast Michigan, and have led to partnerships with the American Arab Anti-Discrimination Committee and the Lebanese American Heritage Club. Additionally, Steven serves on a team focused on business partnerships in the Midwest, and he attended Eastern Michigan University where he studied Marketing and Advertising.
Don't go away, Best Buy is not done yet. Steve will be joined by
Nausheena Hussain, Multicultural Marketing Best Buy.
Nausheena Hussain is a marketing manager focused on developing strategic partnerships targeting the multicultural consumer. Although the focal point of her work is predominately on the Latino customer, she is very passionate around diversity and inclusion efforts especially around the Muslim culture as well as the Muslim consumer. She has recently launched and is Co-chair of the Interfaith Employee Business Network chapter at Best Buy headquarters to enhance the work environment by showcasing how faith plays a role in the employee experience, the customer experience and the communities we serve. In 2004, she helped found the Minnesota Youth Leadership Award, a scholarship program, and served as one of the Board of Directors. Nausheena also helped start her husband's business in urgent care.

She graduated from the University of Minnesota cum laude in 2003 with her MBA and is pursuing her M.S. in Islamic Studies at the Islamic University of Minnesota. Married, with two young children, she lives in Minneapolis and is on the PTA Board for Al-Amal School.
Best Buy can be reached HERE.
Companies like these are the same as the ones that are catering to Islam across Europe. They are so blinded by greed, they are oblivious to the long term damage they are doing to Western Civilization.
Here is where and when this greed fest is taking place.
Saturday October 30, 2010
9 AM to 5 PM (EST)
Hyatt Regency
Two Albany Street,
New Brunswick, NJ – 08901
A poll on their site once again shows us how Muslims, like to stick to their own way of life.
WEEKLY POLL
Would you prefer to buy brands that promote and celebrate Muslim festivals?

Yes, I would
(88.89%, 40 Votes)

No, I would not
(4.44%, 2 Votes)

I don't care
(6.67%, 3 Votes)
Total Voters: 45
Tel: (For some reason I can view the phone number in the admin section, but it will not post for the public to read it.)
Fax: +1 732 873 1382
BTW,….I was one of two who voted no.
We have the numbers over Muslims here, and within the law we have to use that to our advantage. We have to be louder and much more visible than them. It is up to us.