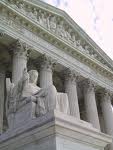 Once again Muslims are playing the
victim card,
as they try to change our country to suit Islam. Muslims are using our
freedoms against us to advance Islam,
and if things do not change they will eventually
destroy us from within.
It is time end all Muslim immigration, before it gets as bad here
as it is in the UK.
(For the record, I do not condone the act of pulling off their hijab. Which is mentioned in the video.)