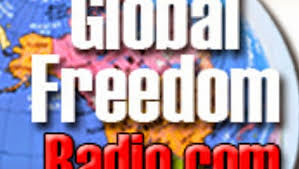 Let's fact it friends, when it comes to Islam the mainstream media is just not getting it done. For whatever reasons, they will not come clean with the public on this issue, and as I have stated over and over and over, if we do not win the information war with Islam, we will not be able to defeat it.
So tonight I am honored to say that the straight-shooting hosts Backpack Roy, and Yoda, of Voices of Global Freedom have given me the opportunity to appear on their syndicated show, and set the record straight when it comes to Islam.
Their show is so highly respected and highly rated that past guests have included:
Darryl Issa, Duncan Hunter, Colonel Allen B West, former commander Seal Team six – Commander Zenke, Pulitzer winning journalist Bonnie Anderson, and Fox News contributor Bethany Blankley.
So tonight I ask you all to sit back and listen to the harsh realities the mainstream media will not speak of. Because if these truths are not recognized, and the rules do not change, it is just a matter of time until we lose this war.
Islam The Religion Of War
Christopher Logan's ideas on how to answer the questions: How can we win the war with Islam? What can people do? 

Chris founded Logan's Warning and is President of North American Infidels. He has been sounding the alarm on Islam for over a decade and his expertise on the facts of the ISIS Calpihate challenges any Muslim Cleric to debate. He has been featured on numerous national radio shows and his articles are on award winning Atlas Shrugs, Family Security Matters, and JihadWatch. Learn more about him: http://worldtruthsummit.com/chris-logan.html
Topics will include.
1. Who was Mohammad?.
2. The notion of Islam reforming.
3. My view on the so called "moderate" Muslims.
4. What we can do in order to win this war and more!
The show starts at 7PM EST, and it can be listened to by clicking HERE.
The call in number is  (646) 652-4667, and as usual, Muslims are encouraged to call in and defend their so called religion!