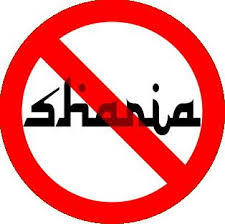 Hello friends! In an effort to further help educate the public to the threat of Islam, I will be joining the one-and-only, hard hitting, Vito "Mamma Mia, NO Sharia" Esposito, of Radio Jihad tonight!
Tonights guest will be Mr. Christopher Logan of Logan's Warning and President at North American Infidels (NAI). Chris has been one of the most ardent educators on the Islamic movement in the United States of America. Mr. Logan does not back down from a challenge nor is he afraid to take Islamic apologists head on and back up his claims with verses from the Quran, Hadith and other revered Islamic text.

You can find Chris at his website – Logan's Warning or on Facebook and Twitter. He personifies Radio Jihad Network's goal: "We strive to educate America"! Chris Logan educates America! Sadly to some in the United States of the Offended, he's not too "Politically Correct", so you might be offended, in fact you will be offended by the content of this weeks show!

Please join us Monday evening from 6pm to 8pm EST. It will be a candid discussion with Chris on the subject of Islam, it's impact on our Republic, Moderate vs Radical Muslims, the sanitizing of Islam in the U.S. by the Administration including the POTUS, Freedom of Speech and much more!

Mama Mia NO Sharia!
Other segments will include:
1. The "possibility" of an Islamic reformation as promoted by Team Frank Gaffney, and numerous other prominent names in "this field".
2.  How interfaith dialogue with Muslims is empowering Islam.
The show which starts at 6PM EST, can be found by clicking HERE, and the call in number is (347) 857-1380. We strongly encourage Muslims to call in and defend their "religion". See you later!