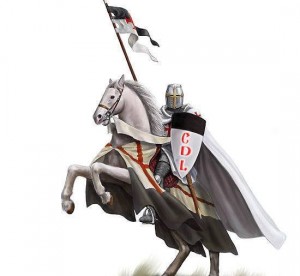 Earlier this afternoon I was honored to be a guest on the Christian Defence League (CDL) radio show. It's a weekly show that mostly focuses on the threat of Islam, hosted by the UK's Jan "Iron Lady" England, and America's Dave "Loose Cannon" Paxton. Besides being funny and informative, they do a great job showing the parallels of Islam in the UK and USA.
They are also two people I owe a great deal of gratitude to. Because the two of them are the actual founders of the quickly growing North American Infidel (NAI) organization! Thanks mates!
Topics we spoke about:
* Yesterday's NYC anti-Israel rally.
* The Zuhdi Jasser campaign. Is it is legit?
* The anti-Jihad Unity campaign taking place in the UK.
Plus more! The replay can be listened to below:
For weekly updates on Islam in the UK, USA, and around the world, please follow CDL Radio by clicking HERE.
Jan and Dave's work can also be followed on Facebook.
You can join the CDL by clicking HERE.
Since the America and the UK are in this war together, you can join American/UK Infidels by clicking HERE.